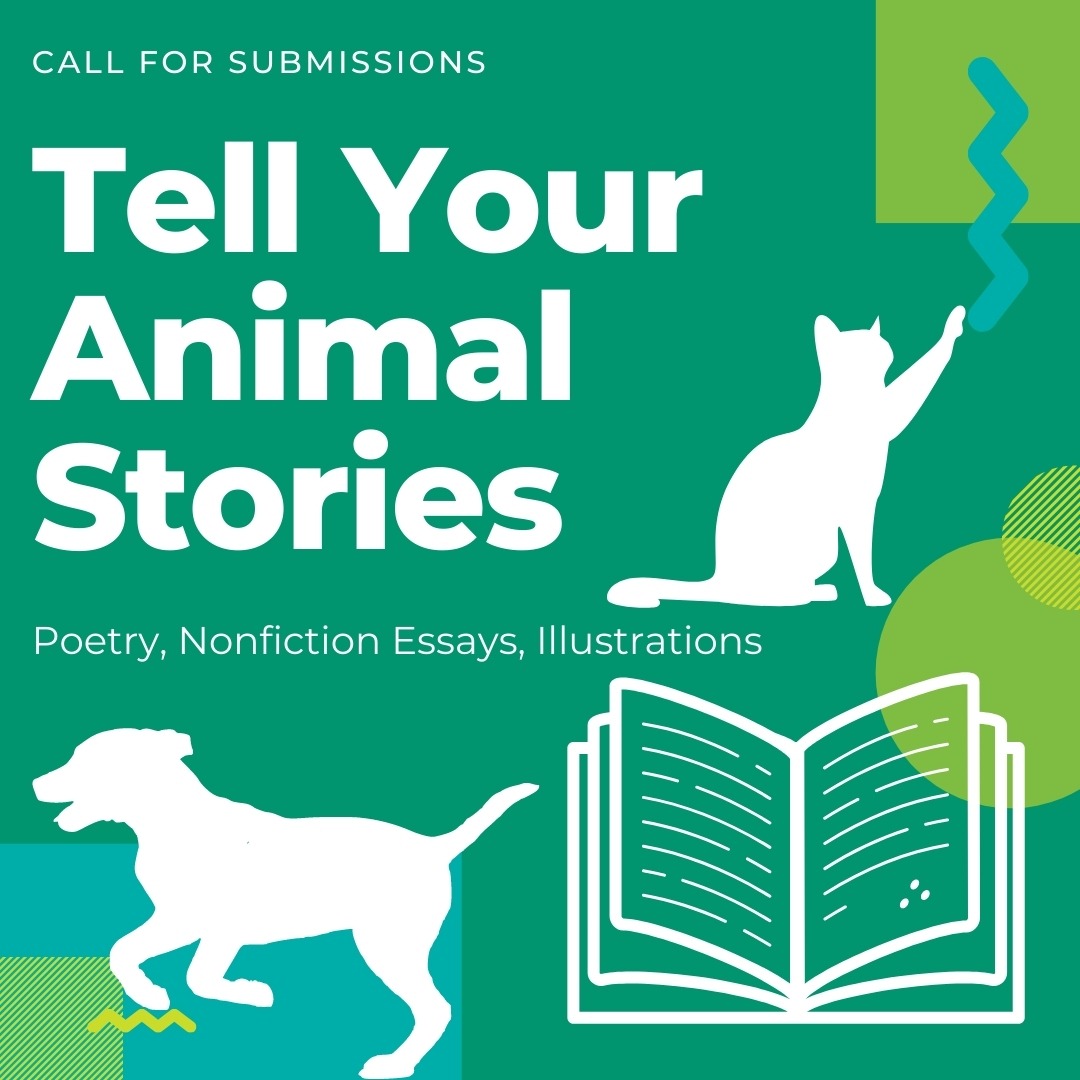 Tell Your Animal Stories = Chapbook
Call for Submissions
Submissions are being accepted for a chapbook of Poetry and Creative Nonfiction essays. Proceeds from the sale of the books will go toward helping Friends of the Animal Center Foundation fulfill its mission:
To raise funds to support and expand the animal care services of the Iowa City Animal Care and Adoption Center and support other animal welfare initiatives in our community.
Writers of all ages and experience are encouraged to submit. A monetary prize (TBA) will be given to the best entry in each category. Writers with poems and stories accepted for publication will receive two complimentary copies of the chapbook.

Deadline for submissions: August 31, 2021
Books available to buy: October 1, 2021
The broad, overall theme of a submission should be "Animals," but authors are encouraged to consider that topic as broadly or narrowly as they choose.
Writers may submit one entry per category (one poem, one piece of nonfiction)
Poems may be up to 50 lines in length

Non-fiction pieces may be up to 1,000 words

Pieces must be previously unpublished
Illustrators may submit black and white drawings to be included in the book.
Illustrations may be any size but will be reduced to no larger than 4.5 inches tall x 3.5 inches wide.
Email submissions to michael@facf.org or send to:
FACF
PO Box 1345
Iowa City, IA 52244-1345
Include your name, address, phone number, and email address.
Thank you to our sponsors